.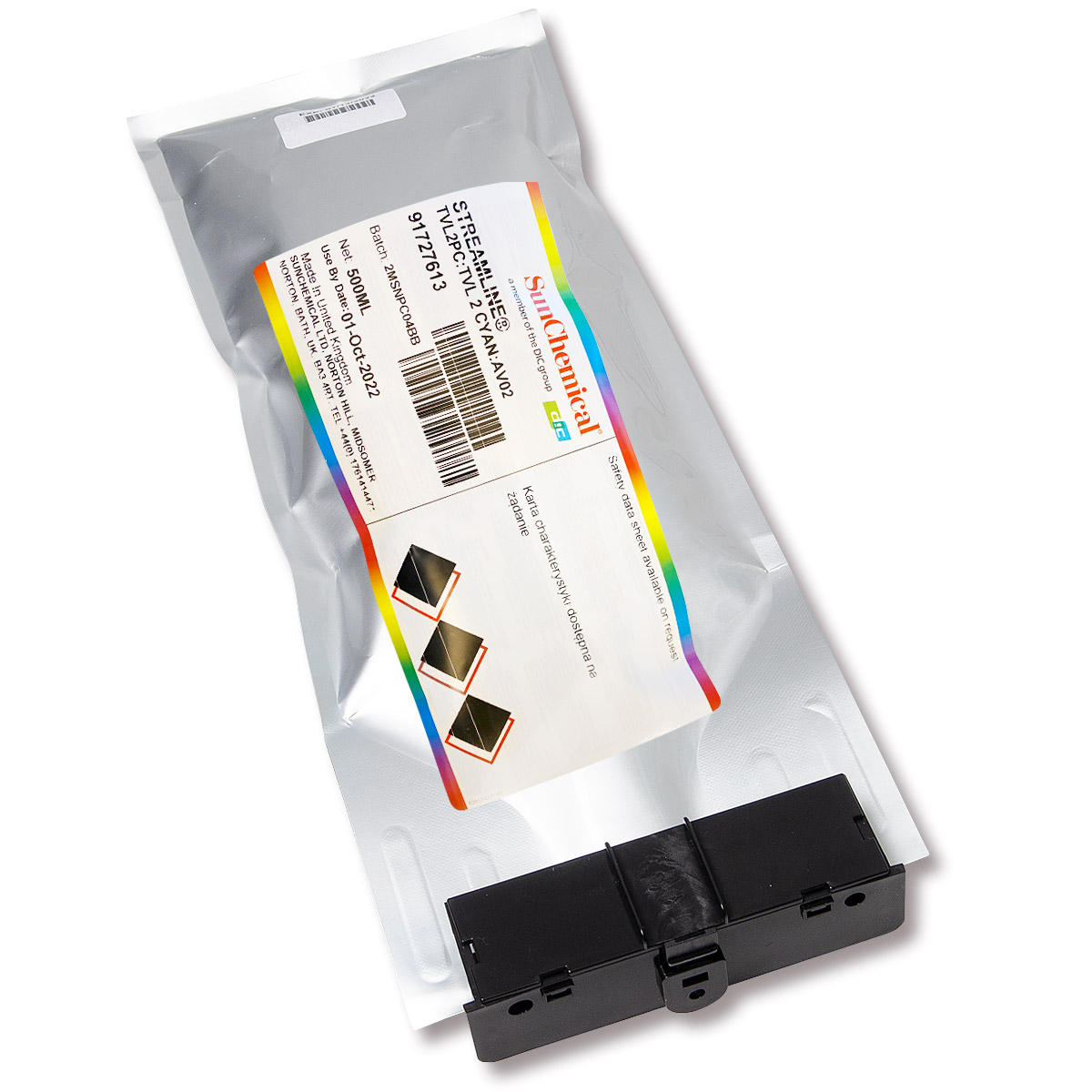 500ml Streamline® TrueVIS TR2 ink bag compatible for Roland® Eco-Solvent
desired quantity
Auf Lager
Streamline TVL 2 Ink bag compatible for Roland®
Content 500ml
Description: Streamline TVL 2 inks have been developed for Roland SG-2 and VG-2 presses, as well as Roland SG and VG presses that have been upgraded to use Roland TrueVIS 2 (TR2) inks. The GBL-free Streamline TVL 2 Eco Solvent Ink Jet inks are supplied in 500 ml pouches. TVL 2 inks are certified to GreenGuard Gold Standard. Streamline TVL 2 are fast drying. Lamination and finishing are possible as early as 6 hours after printing.
Streamline TVL 2 ECO solvent inks match the color tones and quality of Roland TruVIS TR2 inks for Roland SG2 and VG2 printers. TVL 2 inks can be mixed with TrueVis2 inks, the existing original color profiles can be used. Simply insert the TVL 2 bags into the printer and continue printing. More cost-effectively and with unchanged quality.
TVL 2 inks are available in a full range of colors. TVL 2 inks are available in filled, degassed 500 ml pouches suitable for Roland SG2 and VG2 printers.
TVL 2 inks are equivalent to Roland TrueVIS TR2 inks.
High Print Quality & High Performance
Eco-Solvent inks for a better working environment
Included in delivery: 500ml ink bag
Correspond to the original inks of the machine manufacturers
Plug & Print.
Free from NMP, cyclohexanone, TGDE and GBL
Non flammable
UN000 classification, easy shipping and storage
Good adhesion, good chemical resistance
Excellent jet properties and printhead stability
Available colors: Cyan, Magenta, Yellow, Black, Light Cyan, Light Magenta, Light Black.
Suitable for Roland® Roland SG-2 & VG-2 printers (& Roland SG & VG printers upgraded for Roland TrueVIS TR2 inks)
COMPATIBLE MEDIA: The Streamline TVL 2 inks are suitable for media that are recommended for above mentioned
machines, such as backlit and illuminated vinyl, banners, signage and waterproof paper and
waterproof paper and fabric.
OUTDOOR USE: Short-term weathering tests have shown Streamline inks to have an estimated outdoor durability of up to 3 years. Short-term weathering tests simulate outdoor use in the Central European climate. However, many factors of inks such as ink application, substrate, climate, location, etc. can influence outdoor influence the outdoor resistance. For more information on the suitability of inks for longer-term outdoor use please contact Sun Chemical.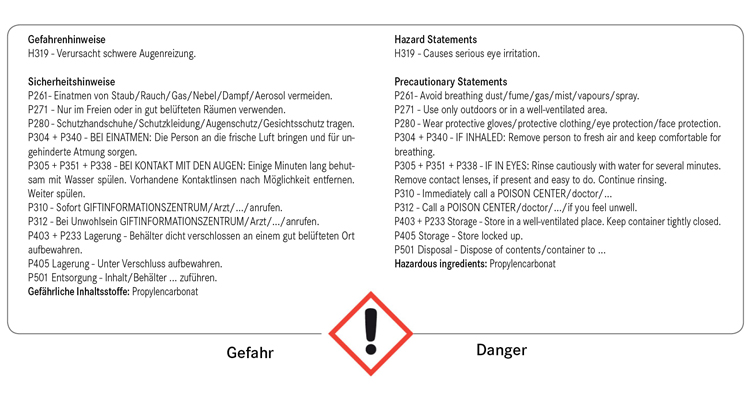 *** applies for deliveries within Germany, information regarding delivery times to other countries can be viewed in
Shipping information