.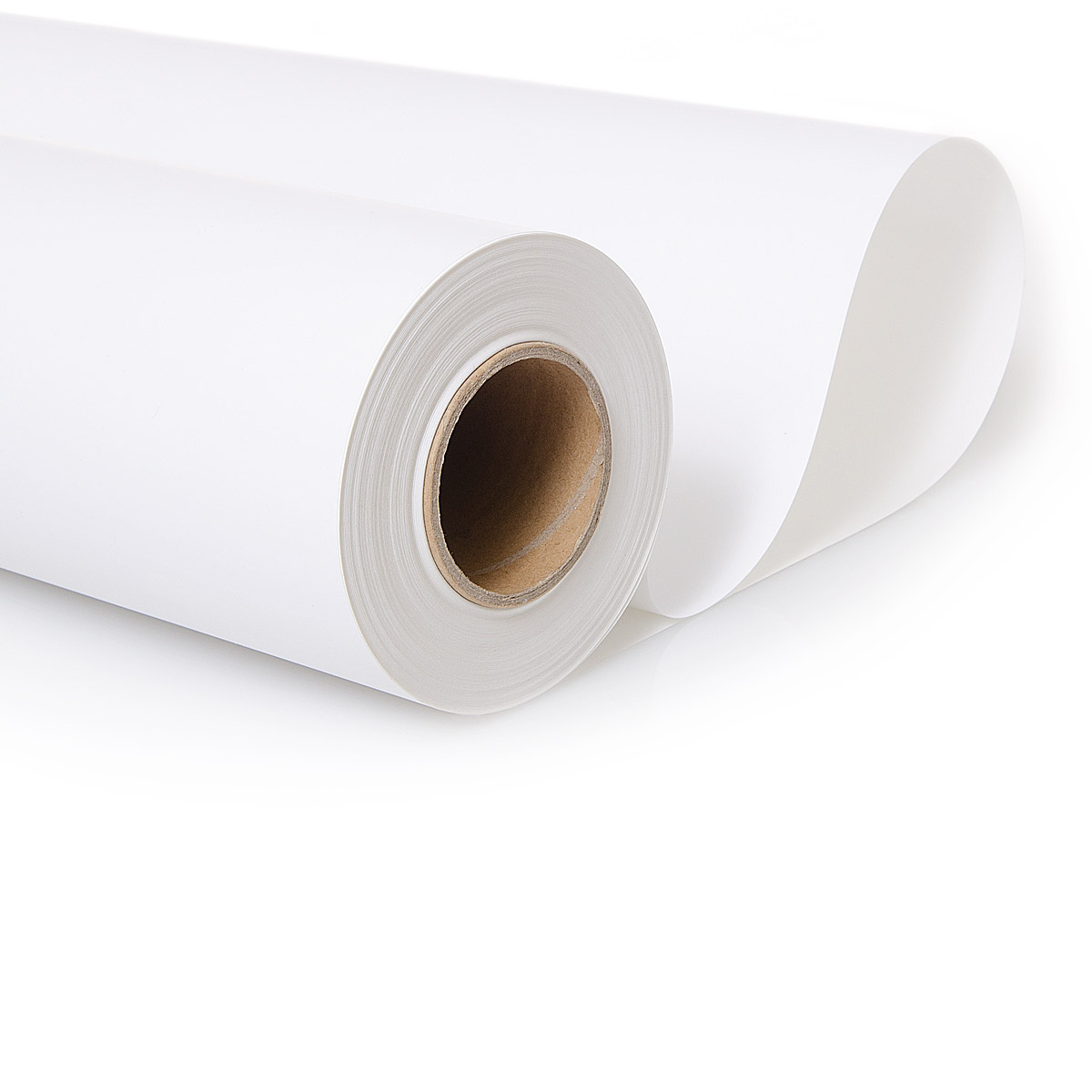 PP photo paper | Vinyl | Self-adhesive Matt 61cm x 30m
desired quantity
Auf Lager
PP-Photopaper | matt | self-adhesived
PP Photo Paper is a white matt self-adhesive photo paper based on polypropylene. The paper can be used for advertising as poster, label, poster, display etc. indoor and outdoor. The high white coating is perfect for water based dye, pigment or latex inks. The coating is bright white and waterproof. The adhesive on the back is permanently adhesive and guarantees a permanent use. The results is a highly saturated color reproduction.
24" = 61 cm x 30 m
Roll Core 2 "
material thickness:120g/m2
material:Polypropylen
Microporous coating Surface: white and water-resistant
Heavy pp paper on 20my PET carrier foil Immediately smudge-proof
For indoor and outdoor use
brilliant colors
Robust and impassible
Application: posters, displays, labels, trade fair construction, building panels, signage and on window dressing, etc ...
( 3Evaluation)

Last rates
von: Gast
13.07.2018 11:05:14
super material. klebt sehr gut.
von: paul.zeh
15.02.2018 22:38:15
Super Bildwiedergabe und auch noch selbstklebend.
von: mail
16.06.2017 10:26:34
Sehr gut
*** applies for deliveries within Germany, information regarding delivery times to other countries can be viewed in
Shipping information