.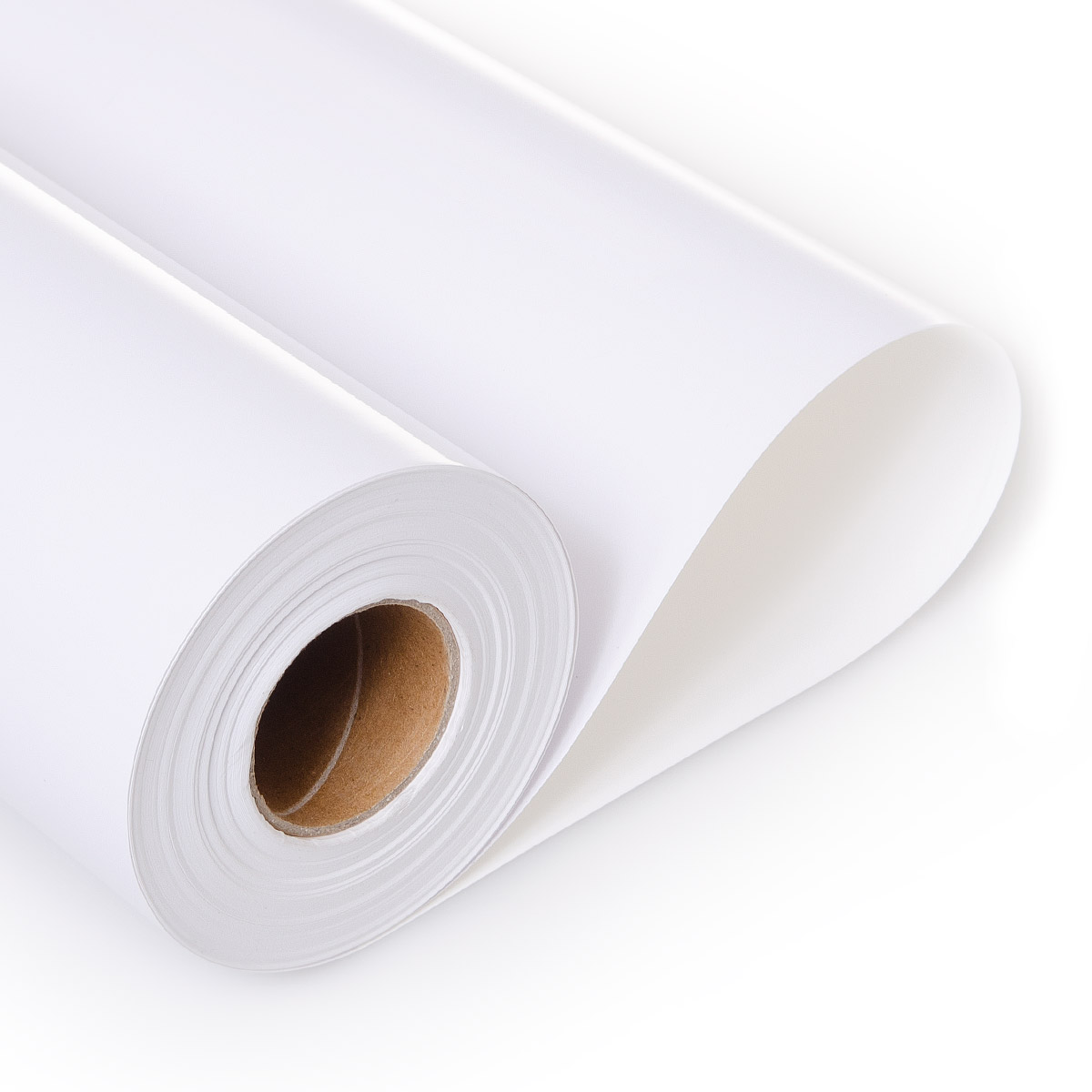 Vinyl film | Glossy | 1.37m x 50m | SVF5012
desired quantity
Auf Lager
MediaJet® SVF5012 | gloss polymer vinyl film
MediaJet® SVF5012 is a polymer softened, calendered vinyl-film with a glossy white surface. Prints on MediaJet® SVF5012 are characterized by promotionally effective colour effects.The grey pigmented dispersions-acrylate adhesive thoroughly conceals the underlying surfaces and is completely removable. The backliner made of PE-coated paperliner assures good flatness during the complete work process. The product can be used in- and outdoor and can be pasted easily on curved surfaces. The film is REACH conform and offers a life of 7 years.
Double sided PE coated liner
Grey adhesive "bubble free" covers background
54" = 1,37 m x 50 m
Specific gravity 70 g/m2
material thickness 70µ
For indoor and outdoor applications
REACH compliant polymer film
Only Cold lamination: YES
Water resistant, Scratch resistant
Scratch resistant
For solvent, latex and UV inks
B1- Certtification - flame retardant
Surface: glossy
Durability film: 7 years
Can not be sewn
Can not be eyeletted
Can not be streched
Easy PROCESSING:
It is recommended that the storage and processing of MediaJet® SVF5001 occur at a temperature of 10-30° C and relative humidity of 35-65%. Please store the product in the original packaging, in a cool, dry, clean and dust free place. Do not glue at temperatures under 10°C! The glued product is temperature resistant between -30°C und +80°C.
Additional benefit "REACH"
All monomeric and polymeric print films of the MediaJet® SVF series are free of unsafe plasticizers (DEHP) and substances subject to registration according to the official list of candidates to the European Chemicals Regulation REACH (EC 1907/2006) 15 December 2010.
( 1Evaluation)

Last rates
von: contact
16.10.2014 22:09:53
impeccable
*** applies for deliveries within Germany, information regarding delivery times to other countries can be viewed in
Shipping information